No filter Review: Filtered Coffee and Cuisine
The worst feeling in the world is when you are sitting in class so tired that you can barely stay awake. Right as your eyes begin to shut, you think longingly of an iced cold coffee, filled with cream, caffeine and utter deliciousness. As an AP student, I have been in this position far too often, and all I can think about during lectures is what I would give to drink a coffee that very second. Apparently, the caffeine gods heard my internal cries as they brought me the brand-new Filtered Coffee and Cuisine onto campus this year.  
I was over the moon about trying the cold brew served at Filtered. This shop already had my support because of the convivence of purchasing my caramel cold brew in between my third and fourth periods without being late. Furthermore, there was absolutely no line, which allowed me to be in and out in under two minutes. Even my favorite coffee shops such as Starbucks, Foxtail and other local places cannot brew my coffee this quickly. As a coffee drinker, one of my biggest pet peeves is when coffee is too sweet or too creamy. Therefore, a HUGE perk of Filtered is that you can add the cream and sugar. Whoever decided to make this a DIY coffee set up was a genius, not only for the cafeteria workers time management, but also for the improved coffee taste. 
I added cream and one packet of sugar to the coffee and tasted pure joy. While this was not the strongest or most delicious coffee I had ever consumed, it blew me out of the water for a school product. I was expecting watery, bitter coffee, yet I was met with a surprisingly delicious cold brew that met my caffeine needs. Not to mention, the flavoring did not overpower the coffee, which is a common issue even at popular chains. Filtered wins on convenience, taste and the immediate mood boost it brings to me. To top it all off, Filtered is relatively cheap. For a cold brew coffee, I paid $2.75, which is almost $3 cheaper than my order from Starbucks; talk about a good deal. 
If the convenience and taste was not enough to convince you, allow me to introduce you to perhaps my favorite part of Filtered, the aesthetic appeal. The reason most people spend time in coffee shops is because of the "positive vibes" that they radiate towards them as costumers step into the Instagram ready atmosphere. While located in a school cafeteria, Filtered makes you feel as though you are in an oasis in the middle of the school day. Overall, Filtered is not only a bomb coffee shop that sells impressive coffee, but is an incredible investment made for the students and the staff at this school. While Starbucks will forever hold my heart, I am excited beyond belief that there is such a pleasing alternative right at my school. 
About the Contributor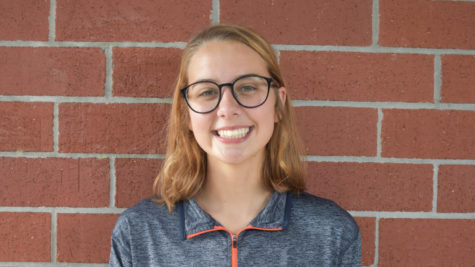 Madison Harris, Business Manager
Madison Harris is a senior and a third-year staff member and Business Manager of the Brantley Banner. She is known around campus by her iconic laugh and...