Self-made student photographer Hannah Howells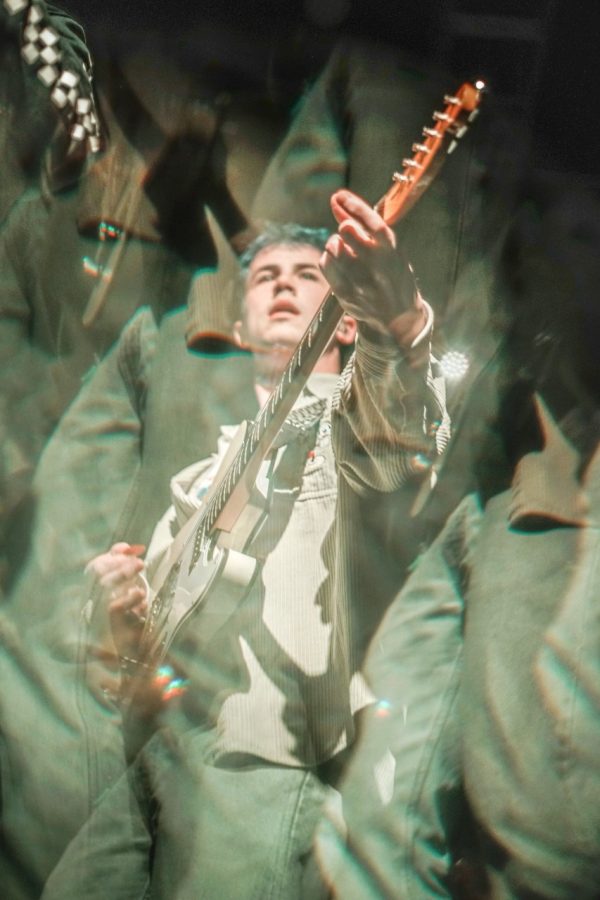 Where one can find bright lights, loud music, and lots of excitement, they can often find junior Hannah Howells. Playing her tenor drum under Friday night lights with the Marching Patriots, or at a concert where she photographs popular musicians, Howells is constantly in the center of the action.
"
"She'll do anything to get the perfect shot which really just shows how dedicated she is.""
— Marian Bustamante
Many passions are discovered pursuing artistic expressions, and this is exactly what happened to Howells who was fascinated by the photographers she got to know while dancing in middle school. However, it was not until she found a camera in the back of her father's closet that she became interested in pursuing the art. With little training, she picked up the camera with gusto, finding inspiration from multiple sources, including social media and other artists. She found comfort in the crowds of fans waiting to see their favorite artists perform. It was capturing these moments that made her realize that she wanted to be a photographer. 
"I love being at concerts, I love being at shows," Howells said. "Everything about it just is really exciting and you never really know what you're going to get, it's fun." 
Oftentimes Howells will try out new trends or styles by photographing friends. Senior Marian Bustamante is often the subject of Howells' photos and has worked with Howells frequently as she has honed her craft.
"Working with Hannah while she's taking photos is fun but also quite intriguing," Bustamante said. "It feels just like we're hanging out and having fun but you can see the exact moment she gets an idea for a picture and she turns into work mode and does anything to get the perfect shot. It's so much fun trying to get that shot and an even better experience once you get to see how it turns out! 
Howells takes a variety of different jobs, including shooting headshots, senior photos, and local theatre productions, for which she has gotten published in the Orlando Sentinel. She also sells her art on her own website where people can buy landscape prints and concert art of their favorite artists, such as Conan Gray and The Wallows. Her work has given her the opportunity to experience concerts in a special area in front of the stage where photographers are able to capture the performance up close, called the photo pit. Since she has started photographing concerts, she has attended about 20 different performances. 
"Being in the photo pit for my concert photography, the environment around there, it was really welcoming," Howells said. "I had so much fun and I realized 'Oh I really want to do this.'" 
About the Writer
Kyra Martin, Staff Reporter
Kyra Martin is a junior and first year staff reporter who is hoping to pursue journalism in the future. Outside of newspaper, Kyra can be found on stage...