Publications during a pandemic
Making a yearbook is not easy, especially during a global pandemic. The 2019-2020 Patriots' Pride staff got a taste of these difficulties at the end of the school year, but the beginning of the 2020-2021 school year provides the staff even more challenges.
Although this year's members can access the programs used in the journalism room from home, collaboration and the inability to cover events at school are definite setbacks. The yearbook staff as a whole has not been able to meet together in person due to concerns relating to COVID-19. Despite the circumstance, staff members are confident in their abilities.
"The difference between creating a yearbook online and in person comes down to the amount of content you can get, and the editing process," Seminole Connect junior Student Life Editor Andrea Sumner said. "It's harder to be as hands-on with spread design and content when you're stuck and can't come on campus."
Staff members learning through Seminole Connect have come across problems that face-to-face students do not experience. It can be hard to solve technical problems from behind a screen. Online staff members also have to face the complications of covering events from inside their own homes.
"It [is] really hard being an editor and not being able to help the new staff members because [of] the technology barrier," Sumner said. "I try to use FaceTime and text to answer questions and make sure everyone is on the same page, even though we can't all be together."
Despite all of the challenges they face, The Patriots' Pride staff has been quite resilient. Students working with other people on their assignments often call or FaceTime their partners to section off work and figure out what each person is responsible for. In-person staff members sometimes join Yearbook Adviser Katherine Turkelson's WebEx meetings to collaborate with the entire 2020-2021 yearbook staff all at once. All in all, the 2020-2021 staff is optimistic about this year's book.
"We are doing the best we can though, and even through a pandemic, it's still going to be a memorable book," Sumner said. "We have an eager staff and a unique perspective when it comes to content."
About the Writer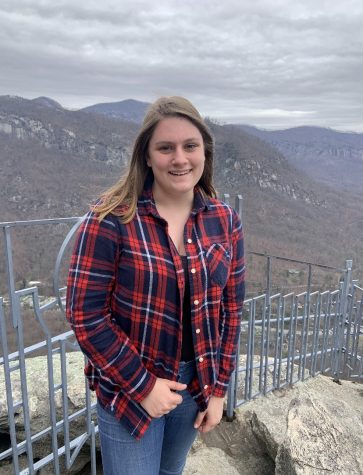 Grace Stoker, Sports Editor
Junior Grace Stoker is the Sports Editor for both the Newspaper and Yearbook. This is her first year on the newspaper staff. She won a Florida Scholastic...