2020 Presidential debates
Shots have been fired…from a safe, COVID-19 distance. On Sept. 29,, President Donald Trump and former Vice President Joe Biden spoke in the first presidential debate this election season. Questions concerning the economy, COVID-19, the next Supreme Court pick, race and violence, the personal records of each candidate, and honesty of the election itself were asked and discussed.
The debate was expected to be permeated with chaos seeing that the country finds itself in unprecedented times with the ongoing pandemic and a revitalization of protests on racial injustice. However, no one could have been prepared for the discussion that was overflowing with interruptions, personal insults, and complete disorder. 
"I think that the debate did not help anyone make their decision on who they'll be voting for this year," junior Delaney Rosenblatt said. "Neither candidate followed the presented rules that they both agreed to. This led to a chaotic set up, where there was constant interruption. Also, there was a lack of true facts from both candidates. Even though this wasn't a great debate to watch, young people need to be civically engaged in order to be ready to vote and make a difference in our future." 
One week after the disorganized and unrestrained presidential debate took place, the Vice President (V.P.) debate occurred on Oct. 7. Kamala Harris, Joe Biden's V.P. pick, and Mike Pence, the current V.P. to Donald Trump, went head-to-head in Kingsbury Hall at the University of Utah.
In a much more civilized manner, both candidates discussed similar subject matters which were challenged and discussed at the presidential debate in the week prior. 
"These debates have been a bit more contentious," social studies teacher Stephen Rudolph said. "I believe there is a lack of respect from both parties and it is really disheartening, honestly.  I believe that America is more divided than ever, and the political candidates' supporters have a sports team-like fandom. It feels like these debates are equivalent to a sporting event. To be completely honest I was frustrated by the Presidential and watched it on mute after about 20 minutes (great way to watch it). I thought the VP Debate was a little more organized and the candidates could make their points a little clearer."
About the Writer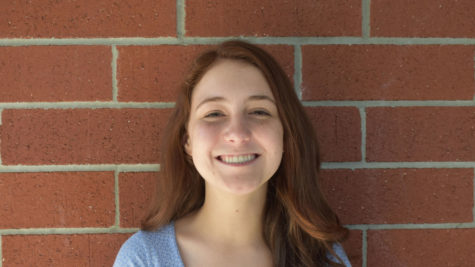 Brooke Holland, Features Editor
Junior Brooke Holland is a second year staff member and Features editor for The Brantley Banner. Outside of the newspaper room, Holland allocates her time...