Autumn Bellamy in Cosmetology
Cosmetology is an elective that teaches students like freshman Autumn Bellamy to work with features such as hair, face, and skin. Bellamy has impressed both teachers and students alike with her quick learning to do hair and work independently without needing much instructions beforehand, all while being a level one cosmetology student. 
    Before taking Cosmetology One, Bellamy was uninterested in working as a cosmetologist and did not consider it as a potential career . While she regularly went to the salon to have her own hair done, she did not fully understand the process or art of it. It would be an understatement to say the course peaked her interest. Her enjoyment for doing hair did not start until being in class for some time, once she could be more interactive and intellectually challenged, she truly became dedicated.
"It's like when you draw and see how much a masterpiece it is to you," Bellamy said. "It's good meditation for me. It kinda helped me figure out what I want to do. When I first came I [thought] oh I don't know what I want to do after high school. I know I want to do sports but I don't know what I want to major in. So when I came here I [thought] so I can major in business and do hair."
At level one cosmetology, her teacher, Janice Hunt, is already awaiting for Autumn to turn 16  so she can get her braiding license. Hunt would love to increase Bellamy's clientele and has great trust and confidence in her abilities.
"I really believe that Autumn will be on a masters scholar level," Hunt said."Because once you introduce it to her, I really don't even have to show it I can talk about it and she just gets on it and does it. So at this point now she's basically showing other students in the class, she's teaching students in the class."
 Freshman Mia Menegat frequently has her hair done by Bellamy. She has seen the continuous improvement, talent, and growing passion in Bellamy while learning cosmetology together. She strongly believes that Bellamy can accomplish great things.
"She's going to be working at a salon one day and I'm still going to be coming to her," Menegat said. "We're in cosmetology level one and she's already so good at what she does. She picks up everything so quickly, You know I can already see in the future; her working at a salon and just being great at what she does."
About the Contributor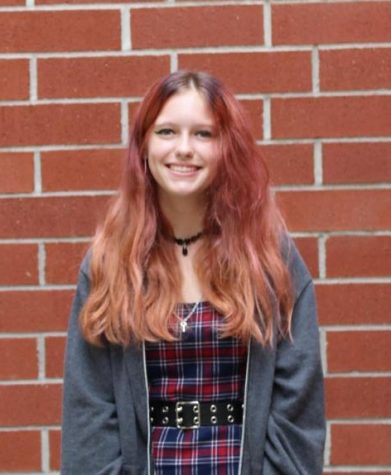 Ashley Weston, Staff Reporter
Ashley Weston is a sophomore at Lake Brantley. Now working as a staff reporter for the Brantley Banner, she was first intrigued by the opportunity to be...