"Ralph Breaks the Internet" Film Review
Hang on for a minute...we're trying to find some more stories you might like.
"Ralph Breaks the Internet", the sequel to "Wreck it Ralph" (2012) follows Wreck-it Ralph (John C. Reilly) and Vanellope von Schweetz (Sarah Silverman) as they attempt to navigate the world of the internet in search of a replacement part for Von Schweetz's game, 'Sugar Rush'. After placing a bid on 'eBay', Ralph and Von Schweetz have 24 hours to gain enough money to purchase the missing part or her game will be shut down for good.
The plot, although predictable since it was intended for a young audience, was hilariously entertaining. Throughout their adventures, many references to popular online culture were made. Ralph and Von Schweetz encountered amazingly incorporated aspects of the internet such as pop-up ads, the dark web, and the much-hated comment section. Walt Disney Animation quality was spectacular, as always, and the vibrant colors, intricate designs and world layouts transported one into their dimension. The voice acting added to the immersion as the actors conveyed the emotion well through the characters.
Main characters like Ralph and Von Schweetz seemed to be created with character development in mind as one can see their hopes and wishes transforming as they learned more about themselves. Secondary characters like BuzzTube's 'Yesss", Slaughter Race's "Shank", and LOOTfindr's "Spamley" added interesting and funny quirks and elements to the main plotline. Each character that was introduced seemed to be created with perfect personality traits, desires, and designs, which really let the plot be driven by the characters.
Overall, "Ralph Breaks the Internet" was one of the most well-made animated features that has been made in a long time. The combination of amazing characters, an interesting plot line, overall design, and humor really created an unforgettable movie moment that can be shared through various generations.
About the Contributor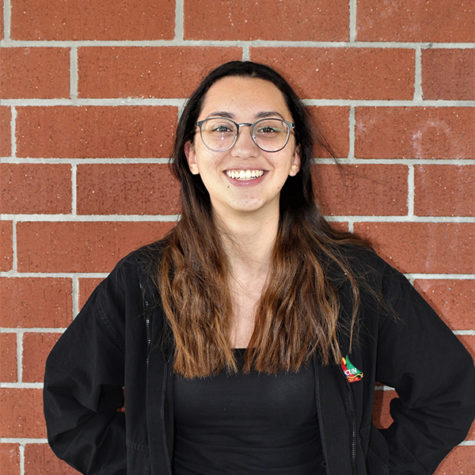 Sabrina Bonadio, Entertainment and Graphic Design Editor
Sabrina Bonadio is a junior and the Graphic Design and Entertainment Editor on the Brantley Banner staff. She loves writing and designing and hopes to...