Women of Color take Hollywood by Storm
Within the past year, women of color have taken Hollywood by storm, with many women making history across platforms. Sandra Oh, actress on Killing Eve, was the first Asian actor to host and receive multiple Golden Globe awards. Additionally, Samira Wiley and Tiffany Haddish were the first African American women to win in the guest actress categories in Emmy history. Moreover, Cardi B ,an Afro-Latina, artist has become the first woman in hip hop to have three number one songs on the Billboard Charts.
It cannot be denied that now more than ever before there is a shift towards female empowerment in the media. From books to movies, strong female leads are taking over platforms and increasing visibility in the media. The path began years ago, with women like Janet Gaynor winning the title of Best Actress during the first Oscars in 1929 or eventually Hattie Mcdaniel, the first African American woman to win the nomination for best supporting actress in 1941. These first women were able to slip through the cracks of Hollywood and began the path that women of color are now embarking on. It is no mystery that women of color are still highly underrepresented within the media and media awards but this shift towards more widespread representation has been long in the making.
"I grew up in the 60's where there was still a lot of racial tension," drama teacher Laura Molloy said. "Theatre was no different really. Most of the shows I was in, were predominantly white casts. As time passed more and more productions began to cast people of color in many roles. Shows emerged that were all African American casts. One of my favorites 'The Wiz' was on Broadway in the late 70's. Gradually over the years casts in shows were racially very mixed."
Representation within the media and popular culture is crucial to the development of future generations and their self esteems. The representation of these women in the media provides hope to children of similar backgrounds that they too can achieve these feats. These women provide a visibility in the media that some young girls have never otherwise experienced. In giving them hope, these women provide young girls the support of their dreams that they may not otherwise be receiving.
"I think that representation matters on any public platform," senior Ofree Basher said. "But specifically with Hollywood,  actors, filmmakers and directors are easily idolized and are constantly in the public eye. Not only do women/women of color face this stress, but they also have to overcome the stereotypes and hardships of being a women in a male dominated industry. So seeing them be represented in movies, let alone in successful movies, is very empowering."
Due to the recent focus on representation in Hollywood in the media, these accomplishments went viral on platforms like Instagram and Twitter. With many coming together to commend those who made history and push for even greater equality within the field. The responses truly demonstrate the value that representation can hold in pop culture.
"I think the awards they have been receiving are very important and crucial to the future of women but even more so women of color because of the meaning behind these achievements," junior Anayansi Santiago said. "However, in the grand scheme of things, women of color receiving honorable awards is that of pure examples of what breaking social norms and pushing boundaries are. These women of color are pioneers for their success in using social media to their advantage. This is key to future success and hope for the potentially stronger women of color that are to come."
About the Contributor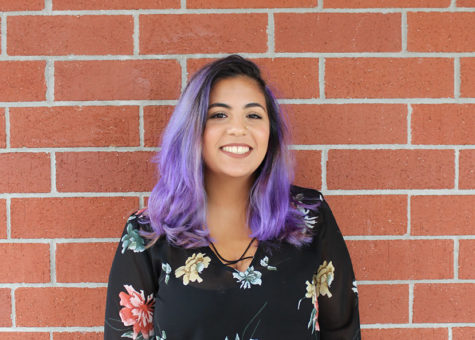 Miryam Elshaer, Editor in Chief
Miryam Elshaer is a senior and is the Editor-in-Chief of the Brantley Banner. She has felt at home ever since discovering the journalism program at Lake...