Ion xe 20 Lighting System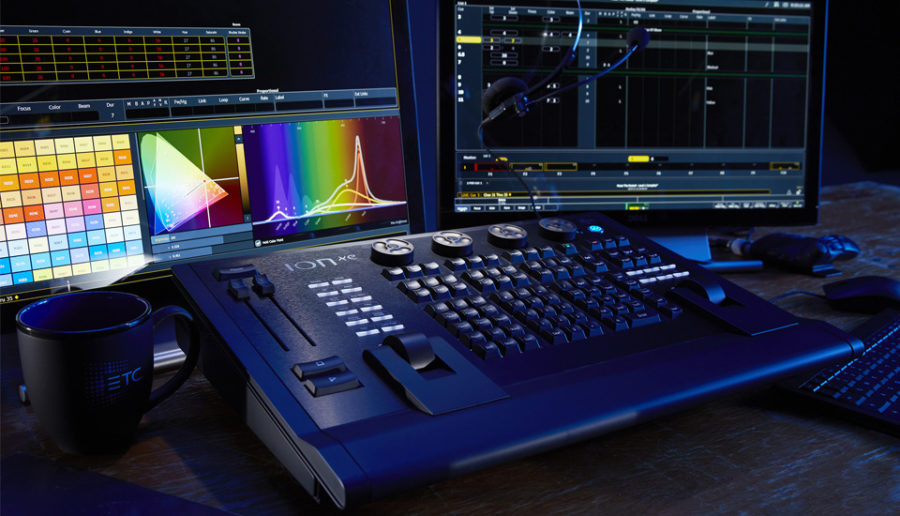 On Wednesday, Feb. 6, students and staff received training on the new lighting system in the newly-opened Cynthia Berry-Ted Douce Performing Arts Center. The intention of this training was to show prospective technicians how to properly use and program the systems.
The lighting system is a new digital console model called Ion xe 20. The new lighting board has 20 programmable sub masters for efficient basic lighting access, as well as over 10 groups and 100 channels. This system, a clear upgrade from the last, is more compact and easier to control than the previous.
The best feature in this new lighting board, is the fact that the desktop consoles are touch screen, which allows more movement in the choice of lighting. To exemplify the upgrade, before the auditorium renovation, only three basic cyclorama colors were available. Now, over 50 shades of all colors are free to be utilized. This new system allows a greater expression in the designing of lights for performances and shows, as there are more options to bring artistic ideas to life.
The new technology on this board, although better than the last, is still difficult and complicated to learn. Most of the basic terms and programming remained constant throughout the switch of systems, but the more advanced and in depth training level elevated as the new system was replaced making operation of the features a larger challenge.
The new system will be time consuming to learn, but it will be beneficial in the long run. The system will allow anyone who knows how to use it a large span of creative ability when designing and lighting scenes for a show.
About the Contributors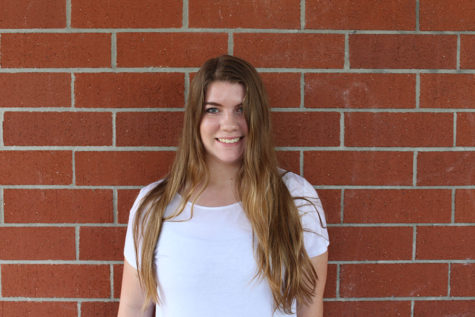 Bridget Froemming, Multimedia Editor
Bridget Froemming is a senior and Multimedia Editor who is ecstatic to be contributing to The Brantley Banner for her second year. She is president of...