Blasewitz takes on Brantley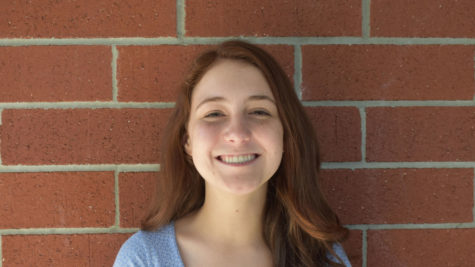 More stories from Brooke Holland
As a father of two young children and principal to nearly 3,000 students, Brian Blasewitz is tugged in numerous directions. In true Patriot fashion, Blasewitz was ready to meet the challenge when he officially took on the position as principal on June 18. He intends to use this leadership role to build onto the communal atmosphere and better the campus.
Taking after his father who served as principal at Edgewater High School, Blasewitz started his career in education in 2009 and has continued his passion for helping students in various teaching roles at schools throughout Seminole County.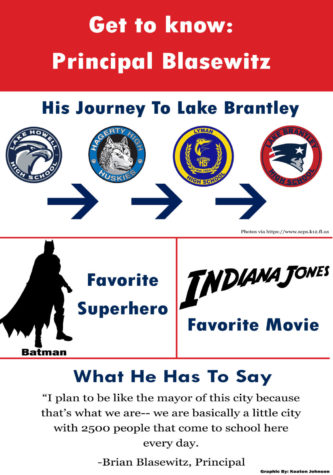 "It's what I honestly think that I was supposed to do," Blasewitz said. "I hope that you guys find that in your career when you grow up, that you just feel so comfortable doing something that you just love going to work every day. That's where I'm at right now."
Before the school year had even started, plans regarding security were already taking place. There is now a social worker on campus along with a third school resource officer and a fourth coming soon. Additionally, future projects to upgrade the campus to make the grounds more prestigious and inviting have also been put into the works.  
"I am big on campus beautification," Blasewitz said. "I think that it should be something that we take pride in and I want to make this as enjoyable of an experience for you all that my high school was for me."
Despite the multitude of changes that the new Building Five and a new principal have brought this 2019-2020 school year, most students have adjusted fairly quickly. The updates around campus have also brought excitement and hope for the rest of the school year.
"He's a well respected person who's super laid back," senior Kennedy Wharton said. "His plans for the school year are amazing and I can't wait to see what he has in store for us." 
Blasewitz has many projects planned for the upcoming years and has intentions to continue the successful history of the school in regards to academics, athletics and the arts. As someone who has been working in the school setting for years, he is ready to make his mark on campus. 
"It's unlike any place in Seminole County and it's one of the premier places to be in Central Florida and I mean that," Blasewitz said. "I mean, I think that this place is really special and I kind of want to harness that and use that energy to where you guys feel pride and lucky that you get to go to a school that's as cool as this."
About the Contributors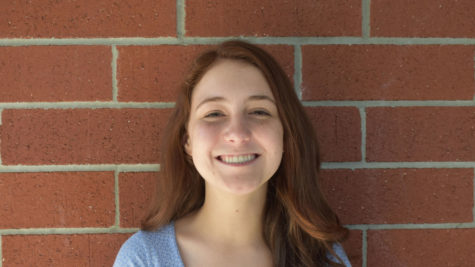 Brooke Holland, Features Editor
Junior Brooke Holland is a second year staff member and Features editor for The Brantley Banner. Outside of the newspaper room, Holland allocates her time...
Angelina Jonkaitis, Entertainment Editor
Angelina Jonkaitis is a senior, second year member of the Brantley Banner staff and the entertainment section editor. Journalism plays an important role...