Falls' Best Music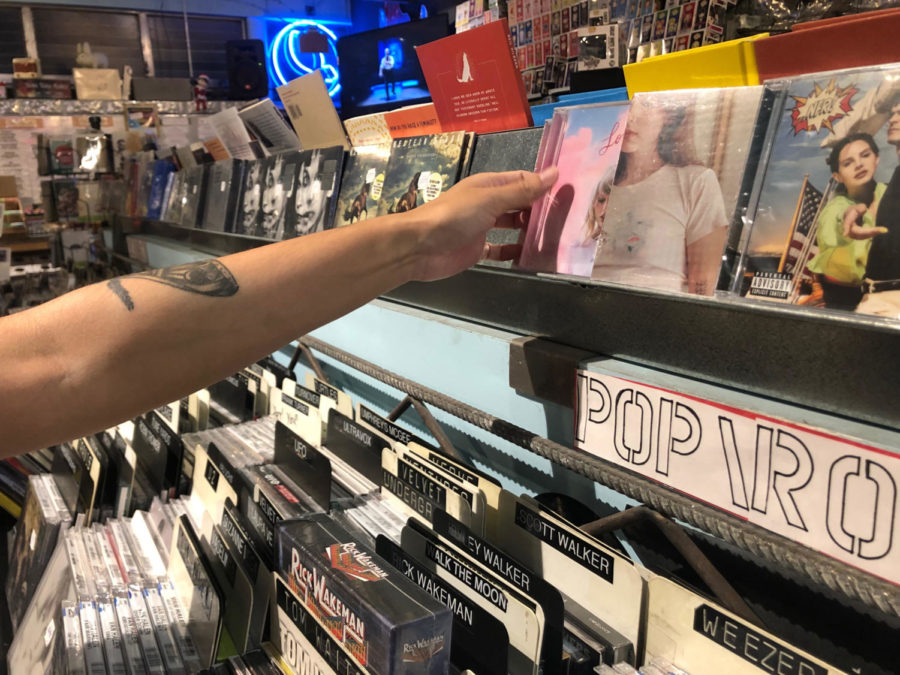 August is a slow month in the world of entertainment, fall television has not started, summer blockbusters are slowing and venues lull in preparation for the upcoming holiday season. Despite this, the music world seemed more exciting than ever. As September begins, here are the best albums and surprises from the music world in August. 
Lover by Taylor Swift was much anticipated by fans and eyed by skeptical critics. After the release of lead single "ME!", a mediocre attempt to recreate the youthful charm of her past hits like "Shake it Off", many eyed the 29 year old as past her prime. However, Swift exceeds expectations as Lover is one of her best albums yet. Its sound is soft, intensely romantic, yet has a certain confidence and maturity that bleeds through. The songs "Cruel Summer", "False God", and "Cornelia Street" highlights Swifts' intense songwriting talent, painting a picture of intense pain, heartbreak for listeners to empathize and relate to. "The Man" and "Miss Americana and the Heartbreak Prince" are her first politically charged songs, one an upbeat tune showing the plight of subtle sexism while the latter compares America's division to memories of high school. Swift's voice shines through Lover as she continues to be one of the greatest songstresses of this era.
In the hip-hop world, Young Thug released his debut album, So Much Fun, his highest caliber record to date. Thug is known for his catchy ad libs and curated beats, never taking himself seriously while creating art that changed the trajectory of the modern hip hop world. Particularly, Thug's expertise shines through in "Surf", featuring Gunna and "Jumped Out the Window". The tracks are boastful and sometimes quite ridiculous. Thug presents the many idiosyncrasies of his style with expertise, showing creativity that cannot be duplicated, and reign over the trap world that is not ending soon.
The up and coming indie pop princess Clairo led the charge with the biggest surprise of the month on her latest record Immunity. She creates sad bedroom pop, a rising style that fuses lo-fi with a homemade sound. She shines in this style because her album never blends together, remaining memorable, and a distinctive front runner in the genre. Along with the soft sound, Clairo uses her skilled songwriting and purposeful producing to tell a story. She embraces the growing genre by creating an aura of heartbreak, telling the love and loss that comes with young adulthood. Standouts from the album include "Sofia", a synthy soft rock ballad clearly inspired by the early 2000s era she grew up in and "Sinking", the steadily flowing, dreary breakup song that sounds straight out of a late night coffee shop. Immunity transformed Clairo from a viral wonder to a permanent face in a growing genre, a face that demands to be taken seriously. 
Finally, Bon Iver released what may be the best album of the month. Their latest release,  i,i is best described as a soundwave rollercoaster. If abstract paintings had a sound, this album is that sound. With various tracks from rock-inspired riffs, to brass instruments, and synths straight from the 1980's, i,i is clearly about loss, developing into personal growth. The best way to embrace this album is to listen to it; ingest the subtle lyricism and continue to be surprised by the backtracks. Bon Iver has not only released what is very well their best album ever to what may be the best album of the fall 2019 season. 
About the Contributor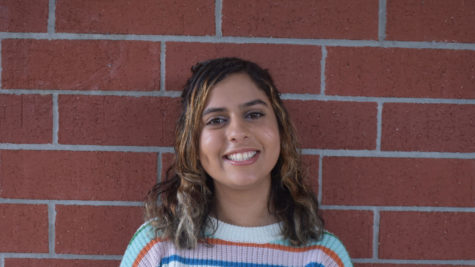 Aurora Jimenez Castro, Entertainment Editor
Aurora Jimenez Castro has been on The Brantley Banner staff since 2018 and is the Senior Entertainment Editor. Her love for art began when she was a young...