Lion Fish, Tiger Sharks, Oh My!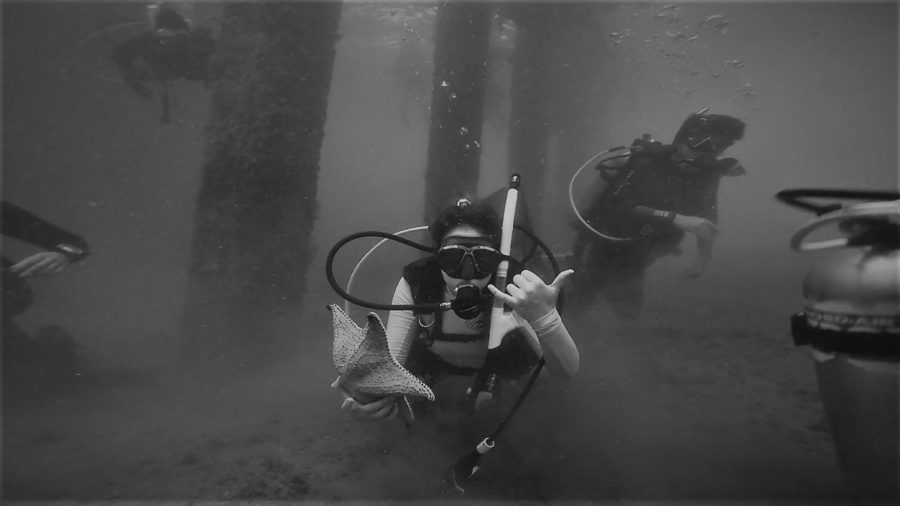 Florida is home to many of the best marine sanctuaries in the United States, Freshman swimmer Eli LeBlanc has taken full advantage of this her whole life. Growing up in Daytona, she has been surfing since she was four years old. From surfing she fell in love with all things water, later joining the school's swim team for the first time during her freshman year. However, last year she took her love for the water to new depths. 
Eli earned a Florida divers license late last year, in preparation for a spring break trip to the Azumas in the Bahama islands. Four weeks of classes included rescue training and testing gear. LeBlanc then did her first dive in Alexander Springs which lasted three hours. 
"I've done two official shark dives, we would just pull up and there would already be sharks in the water. For one of them we just put on our gear and got in," Eli said. "I was in the Bahamas, it was like wow a shark, and I started chasing it around because I want to be a shark researcher." 
Her mother, english teacher Leslie LeBlanc, has been an active diver since high school. She and her husband got their divers license as young adults. Now Leslie is certified to free dive and has earned her captain's license. Shark diving is anything but new, however, diving with her daughter is. 
"There is always a little bit of nervousness when you dive with a new buddy until you figure out how to well skilled they are and knowing what they're supposed to be doing," Leslie said, "She picked up her skills really quick and got pretty efficient in knowing what she should and should not be doing for safety and became quite good at it."
Diving requires a desire to explore. The license process proves that. For the LeBlanc's the process was not only worth it, but created bonds that tied an entire family to the water. For Eli, diving is her future, a passion for sharks drives her. As for Leslie, she is looking forward to seeing where the water takes Eli.
"I want to encourage the kids to do what they're passionate about and wildlife," Leslie said. "The ocean has always been close to her heart."
About the Contributors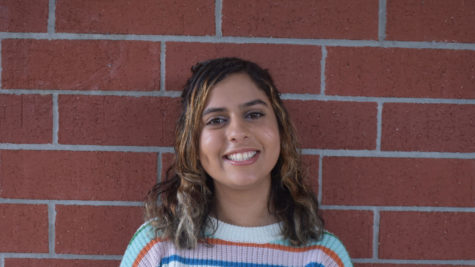 Aurora Jimenez Castro, Entertainment Editor
Aurora Jimenez Castro has been on The Brantley Banner staff since 2018 and is the Senior Entertainment Editor. Her love for art began when she was a young...