Chicago: Behind the stage
For any theater production, a lot goes into it. From work days to build sets to the weeks of seemingly endless rehearsals, many unseen things are put together to give the audience an unforgettable experience.
"It's the whole troupe coming together to tackle one big goal," senior Connor Albrechtsen said. "It's for a whole- everyone needs it."
Albrechtsen plays Billy Flynn, one of the main characters in the upcoming production of Chicago. Sophomore Ashley Welch is helping out with the light programming this year, but enjoys coming to days like these to build set pieces.
"Work days are definitely a learning experience because you learn about stagecraft," Welch said. "[The most important part is] definitely the teamwork because you learn teamwork better [and] how to work with your peers."
Some schools, like Albrechtsen's old one, have stage crews who will build the set for the actors. Although it can be helpful, it does not help the actors really get into the show. Working together provides opportunities for the troupe to create and strengthen bonds. It also gives them the chance to have fun (and be responsible) with power tools.
"I wouldn't be in the stagecraft class myself," Welch said. "The people who are actually in the show should be learning about this kind of stuff."
About the Writer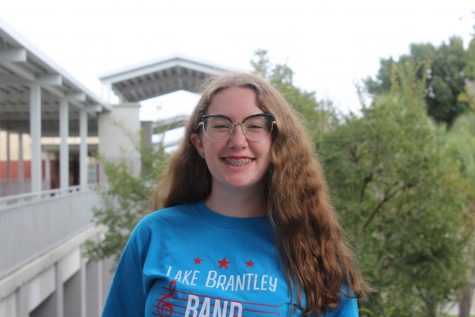 Faith Shimick, News and Copy Editor
Faith Shimick is going into her second year on staff, this time as a senior and the News and Copy Editor. She is also working with fellow staff member...