Twitch Takeover
Gaming culture has grown exponentially over the years, starting from niche YouTube videos to a $120 billion business, bringing an entire generation with it. Teenagers today consume more game related media than ever before and are also the first to compete in worldwide tournaments. This new wave of gaming has also popularized the idea of live-streaming on platforms such as Twitch or YouTube. In short, live streaming is the act of broadcasting gaming and other activities in real time to the internet.
 Video games are more than just those holding the controller, spectators are able to comment on live streams and converse with other audience members in real time. This is what makes platforms like Twitch so lucrative, spectators are able to give gifts and coins that translate into real money all while in real time. The 9-year-old company was founded in 2011, and was purchased by media giant Amazon for $970 million. Due to this, the idea of streaming oneself has become endlessly alluring for some, including senior Caleb Branda. 
  "I grew up playing video games with my brother and because of that I naturally got good at most competitive or casual games," Branda said. "I figured it would be a good way to monetize and broadcast my skills to my friends and other people who might want to watch"
  The game world is infamously thought to be dominated by young men, but due to streaming, both players and spectators are able to control the narrative on who they want to see. Women are slowly but surely gaining more presence in the game world as 18.5% of streamers on Twitch are women. One of whom is Dina Cavvichia, full-time science teacher, part-time gamer. 
  "There is a welcoming community out there for every game, you just have to find it." Cavvichia said. "I feel very strongly that gaming is for everyone. A lot of people think 'gaming' means only games like Fortnite or CS:GO, but gaming incorporates so much more than that."
Being able to interact with the streaming star one admires gives a sense of community in a digital world that often feels detached and isolating. Live streaming gives names to comments, allowing both humorous moments and unexpectedly honest scenes, whether that be positive or negative. Games like Overwatch and Fortnight have benefited from the streaming takeover, but some live stream painting, ASMR and eating videos. No matter what is being streamed, a sense of comradery is still felt.  Junior Devin Stricklen has been an avid gamer since he was first gifted a Nintendo Wii when he was 8 years old. He grew up playing now legendary games like "Mario Kart Wii" and "Super Smash Bros." Since then, he has been hooked. 
   "I like the community aspect of a bunch of gamers just hanging out and watching their favorite streamers dominate," Stricklen said. "I say the gaming community has grown closer over the past decade or so. Online Gaming has brought gamers from around the world together."
About the Contributor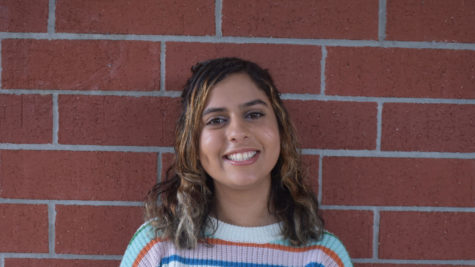 Aurora Jimenez Castro, Entertainment Editor
Aurora Jimenez Castro has been on The Brantley Banner staff since 2018 and is the Senior Entertainment Editor. Her love for art began when she was a young...