folklore: an exciting surprise or sudden let down?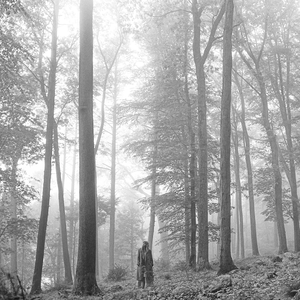 No one was prepared for the sudden influx of photos uploaded to Taylor Swift's Instagram page on July 23. These photos were meticulously positioned to piece together different parts of one photo: the cover of Swift's 8th studio album, folklore, which was released the following day. This sudden drop was followed by the music video "cardigan", one of the 16 tracks on the album. The album was a surprise to all, with Swift not revealing anything until the night before the premiere. This behavior is uncharacteristic for Swift, who usually drops hints throughout her Instagram feed, music videos, interviews, and even outfits for her fans to catch onto before she releases new music. 
folklore shows Swift dipping her toes in a new genre, alternative, straying away from her classic country roots and recent pop sound. The entire theme of the album makes you feel like you are curled up in a small cottage in the woods, buried in a wool blanket, and sipping hot chocolate. The lowercase used for the album title and its songs seems to represent its relaxed tone as well. While it might be hard to dance your heart out to any of the tracks, the calming melodies do not leave one's ears disappointed. 
From the combination of percussion and piano on "the 1," to the slowness and grace of "hoax", fans new and old will stick around to eat up every second. Fans of Bon Iver, an American indie band, will also come crawling to hear the lengthy song "exile", in which they are featured. Tracks such as "mad woman", like others on the album, boast more adult language, earning folklore an explicit rating, Swift's first album to have one. In a way, this album is showing the true Taylor, one that does not need to censor herself for the music industry. 
Although  folklore's release was exciting, it was a bit hasty. After all, Swift's previous album, Lover, was released less than a year before folklore. The two albums side by side might even hint to their juxtaposed impressions, with folklore showcasing a black and white cover, and Lover boasting bright pink, blue, and yellow. It is also disappointing that with the release of folklore, it marks the end of the Lover era, which is upsetting because it is unlikely that Swift will release any further merchandise, music videos, or any other content pertaining to Lover, including a future tour.  
Due to folklore's alternative style, it is a letdown that there are none of the upbeat moments that are present in Lover. In a time where we all went from our fast-paced lives to a more somber state amidst the pandemic, a shift in genres from Swift that does the same is not exactly as exciting as hoped. For fans who are not particularly drawn to this type of music, this new genre from Swift was also an adjustment. However, for some, the impact of the lyrical messages outweigh the sound of the songs themselves. 
Overall, folklore's release was a beneficial thing. With the coronavirus hanging over people's heads, a surprise album from one of the most famous female artists out there was a definite comfort. If Taylor Swift can write an entire album in isolation, then others surely have extra time to listen to it.