Gender Disparity: A Constant Foul for Professional Basketball
If you have been paying attention to sports during these last few months, you would know all about the National Basketball Association (NBA) Bubble and the Women's National Basketball Association (WNBA) Bubble. In response to the COVID-19 pandemic, the NBA Bubble is a sectioned-off area for players to rehabilitate between games at The Walt Disney World Resort. While male players are residing in some of the higher-end Disney hotels, female players are staying at a rodent-infested boarding school. This is appalling when you remember that this is for professional athletes and not some random travel team.
WNBA players are staying at IMG Academy, an athletic boarding school in Bradenton, Florida. It is a far cry from the atmosphere of Walt Disney World, with athletes finding rodent traps and worms in their rooms. The food there looks horrendous, with many of the Academy's guests taking to Twitter to express their disgust (Washington Post). ESPN's Kayla Johnson posted about her experience on the app. She posted a picture of a few bits of steak surrounded by clumped mashed potatoes and watery vegetables. It looked unappetizing to say the least.
The Bubble aside, there is a huge pay gap between NBA and WNBA stars. Although there is a much higher attendance rate at NBA games than WNBA games, most professional female players cannot support themselves with the WNBA salary alone. Take 2018 WNBA MVP Breanna Stewart, for example. Stewart spent her WNBA offseason playing in Europe in 2019. Stewart sustained an injury on her right achilles tendon playing in the EuroLeague championship game. This caused the star athlete to miss the 2019 WNBA season, and thus, a season of opportunities, just because she needed the additional money.
In addition to being paid millions of dollars (ABC News), female basketball players are treated with the utmost respect and play in packed stadiums overseas. Despite newfound popularity, money is the biggest motivator for female professional basketball players to play overseas.
The base salary for a player in the WNBA is only 57,000 dollars annually (Sports Blog Nation). This is a stark contrast to the minimum salary for NBA rookies- over 893,000 dollars (Sports Casting). Imagine playing on national television and only earning enough money to barely scrape by.
However, on Jan. 14, the WNBA announced a new eight-year labor deal (USA Today). This opens new doors for female basketball players, including significant salary boosts. The average player salary rose to 130,000 dollars and players are now guaranteed paid maternity leave.
While this new deal is groundbreaking for WNBA players, the league needs to do more for its hard working players. Regardless of game attendance, these athletes deserve to be paid enough to where they can support themselves and their families without risking injury overseas during the offseason. WNBA players also deserve a clean and safe place to stay during their season. Female athletes should not have to be overworked, just to be valued less than their male counterparts.
WNBA
About the Writer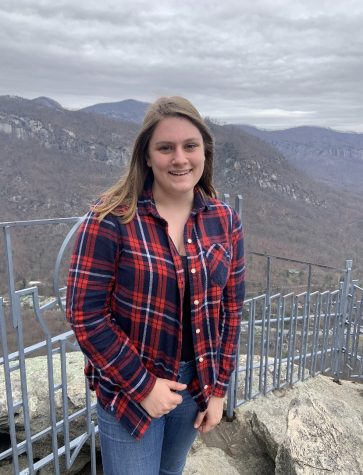 Grace Stoker, Sports Editor
Junior Grace Stoker is the Sports Editor for both the Newspaper and Yearbook. This is her first year on the newspaper staff. She won a Florida Scholastic...