Chorus hosts first virtual concert
From the mandatory mask policy to the new block scheduling, 2020 has required a lot of adapting from the student body. This flexible mindset holds true for extracurricular activities, specifically the chorus. Due to the COVID-19 pandemic, chorus will produce its very first virtual concert, set to air on www.patriotchorusconcert.com on Dec. 18 at 7:00pm.
During a normal school year, chorus would have two separate performances in the first semester: the fall and winter concerts. But since this is far from a normal school year, they have opted to combine the two. Each song was recorded either at the home of students, in chorus practice rooms, or socially distanced at the Annunciation Catholic Church. It was then edited by choir director, Nicholas Powers. As would be expected, technology was a huge hurdle.
"It was an incredible challenge," Powers said. "Technology does not always work properly, and even when it does you can't sing online out loud at the same time because of internet latency. It is also a challenge to learn music in person with fewer students, masks, and singing outside a lot of the time with leaf blowers and lawn mowers. We somehow made it work."
While producing a virtual concert came with its difficulties, it also allowed the chorus to be more creative. Unlike previous  years, chorus was able to include student artwork, videos of students conducting, and even instruments. This explosion of creativity is sure to put on a show that the audience will love, even if it is from the comfort of their own home.
"It's a mixture of perseverance and celebration," Powers said. "We've all had to adapt so much with the current pandemic and singing together safely has so many extra layers. Coming together to sing in a safe environment was so incredibly rewarding. Singing apart taught us to get creative and keep music in our lives no matter the circumstances."
About the Contributor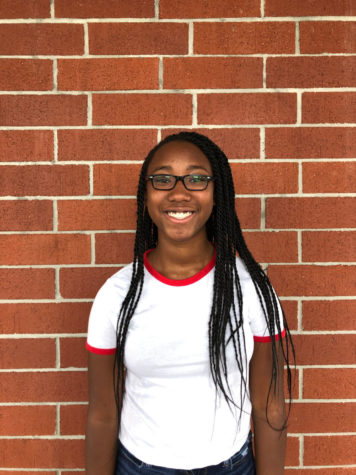 Shelby Brunson, Editor-in-Chief
Shelby Brunson is the Editor-in-Chief on staff. She is the youngest in her family, with one twenty four year old sister, and one twenty six year old brother....