New SRO on campus: Officer Shapiro
Hang on for a minute...we're trying to find some more stories you might like.
Administrators work hard over the summer to ensure that the upcoming school year is the best it can be. Over the 2018 summer they made changes to the staff and campus including: the installment of a fence around the school, beginning the auditorium remodel, and the new School Resource Officer, Robert Shapiro.
While he was growing up, Officer Shapiro's dad worked at the Seminole County Sheriff's Office. This led to his interest in the law enforcement field, and and his eventual pursuing of a career where he felt he could make a difference. Shapiro attended Seminole State College and went on to become a Patrol Officer, for 15 years. As a Patrol Officer, he was the first responder on 911 calls for emergencies such as robberies and fights.  Following his time as a patrol officer, he worked as a School Resource Officer at Forest City Elementary for two years and then applied for the position at Brantley for the opportunity to work with high schoolers.
"My favorite thing about working at Brantley is getting to know the kids, the students, just being personable with them," Shapiro said. "If they have questions I always want them to know they can come see me and talk to me."
Students and staff felt safe before Shapiro arrived on campus, but his presence definitely increased the sense of security at school. With proper precautions,  schools can be safe havens for students to learn and grow without fear.
"I definitely feel safer knowing there's more reinforcement on campus, knowing if anything happens that there are more people helping," sophomore Abby Panzella said. "It's reassuring that administration is helping improve campus security so now we can all feel safer."
A big part of Shapiro's job is patrolling the campus with his fellow School Resource Officer, Anthony Gentile. Gentile has been working towards keeping the school safe for six and a half years but has not worked with another officer on campus before.
"Having another officer here is great for the school and myself," Gentile said. "The coverage of campus with the addition of another officer has been a great asset. I am able to do the extra things that were hard to do before."

About the Contributor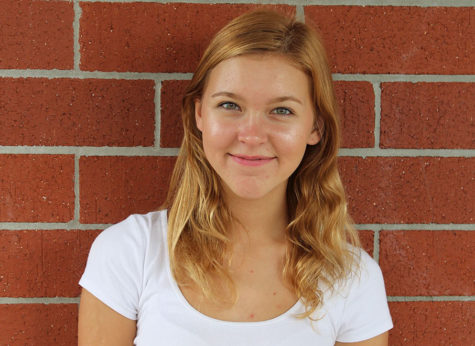 Anna Wesley, Photo Editor
Anna Wesley is a second year staff member for The Brantley Banner. She is Photo Editor for the 2018-2019 school year. Anna is excited for this role because...