'I Wanna Dance With Somebody' falls flat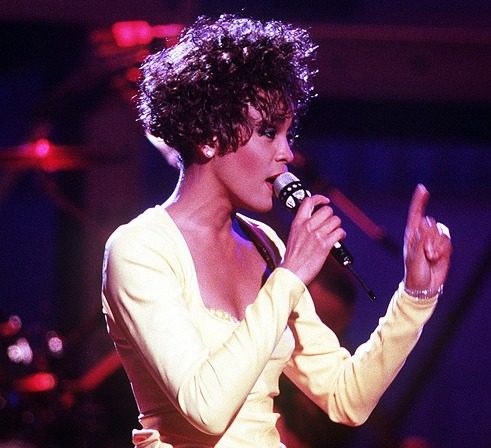 With its release to theaters on Fri., Dec. 23, "I Wanna Dance With Somebody" has become the latest addition to an increasingly long list of celebrity biopics to hit the big screen in recent years. The film chronicles the life and career of late pop icon Whitney Houston as she transformed from a backup church choir singer to one of the biggest music stars of her time. 
To me, this film is just okay. It has good qualities to it, such as a decent production value and respectable performances from all of its cast members. Naomi Ackie especially, in the role of Houston, has a clear affinity for the person she is playing and treats the role with care. However, there is just one underlying issue with it that undermines the whole project: it brings nothing new to the table. The movie goes through the motions, portraying all the keystone events of Houston's career with ample sensation and drama, but there's nothing about this film that would stand on its own if it was not backed up by the astounding events of Houston's life. 
Take for example, the scene where Houston goes on in place of her mother to give an impromptu performance of "The Greatest Love of All". The performance ends up being the catalyst for the rest of her career as she garners attention for her mesmerizing voice. The scene feels powerful, and it would almost make you think that the film had tapped into something truly great. Moments later, you realize the real greatness lies in the memory of the actual, real-life performances Houston gave that launched her into stardom, and without the admiration of those performances still living in the viewing public's mind, the scene would not have nearly as much potency. 
I have found this problem to be abundant in lots of other biopics that have been made as of late. The people behind the movie know that the public cherishes the memory and legacy of the person the film is centered on, and thus, they know that a decent amount of people will be interested in seeing the person's story brought to life in a grand cinematic format. The result of this awareness on the writers and producers behalf is an increasing output of half-baked, uninspired retellings of celebrity life stories whose main accomplishments are getting to be attached to the names of a great cultural icons. 'I Wanna Dance With Somebody', unfortunately, is a prime example of this.