Former President Faces Indictment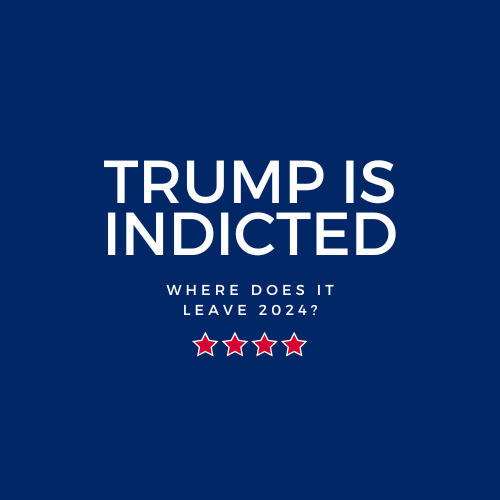 Former President, Donald Trump, is facing allegations for falsifying business records in order to pay off Stormy Daniels to withhold information regarding a 2006 affair. The actual indictment accuses Trump of falsifying business records, which would pin him with a low level felony and up to four years in prison. 
The allegations accuse Trump's Lawyer, Micheal Cohen, of falsely writing off the $130,000 allegedly paid to Daniels as a business expense. In the indictment, the plaintiff states that in 2017 the Trump Organization had cited invoices for a retainer agreement, however, it was found that the retainer agreement never existed, which is a violation of New York State Penal Law 175.05. Trump has since stated his innocence as well as claiming that the investigation was "politically motivated" due to the lead investigator being registered with the Democratic Party. News of the indictment rings heavy to Trump's supporters as it poses serious repercussions for the upcoming 2024 presidential election.  
"I believe that it could change certain Republicans' minds to side more with DeSantis than Trump," junior Rowan Waldo said. "But at the same time the two have already split the party a lot and they might stand by Trump just because they dislike DeSantis enough." 
If Trump's defense does not stand against a court of law, it could mean an easy ride to candidacy for second favorite to the republican presidential nomination, Florida governor Ron Desantis. Although not having publicly announced a campaign, DeSantis is believed to be in the early stages of campaigning. While he does not sport Trump's national recognition, he has a strong following throughout Florida and a consistent conservative message, which could prove useful on the presidential campaign trail. 
"It [the indictment] would give DeSantis a better chance of winning because he seems to be the second [Republican] option after Trump," freshman Gauge Spurlock said. 
The 2024 election automatically places high stakes on the Republican party as they are met with the challenge of beating a sitting president, which has proven difficult historically. 
"I think he'll lose more of his base followers, so he won't have enough support to be the Republican Candidate," senior Allie Schwarzkop said. "He'll run on another party ticket like the Tea Party possibly."