Surf and Turf; at Home Wood Workers at Brantley covering both Land and Sea.
Hang on for a minute...we're trying to find some more stories you might like.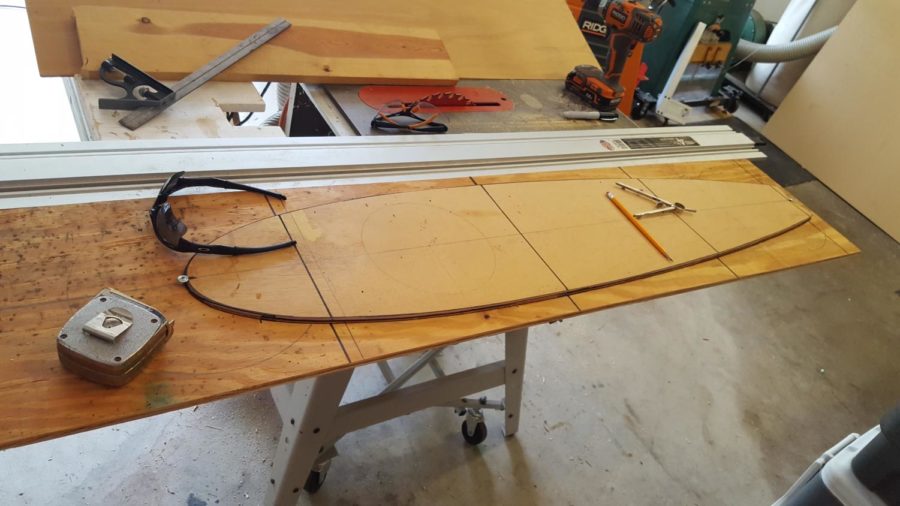 Surf and Turf; at Home Wood Workers at Brantley covering both Land and Sea.
In a typical garage, tools and old holiday decorations line the walls.  As a result when walking into junior William Szczesny's garage, visitors may be surprised to find the makeshift woodshop that he works in with his dad.  It is a similar situation in freshman Thomas Morris's garage. Morris took his love for longboarding to the next level and started making custom longboards. Meanwhile Szczesny had an idea to start creating surfboards and took charge.
While most students' extracurriculars involve various clubs and sports, both of these students spend their weekends wiping off sawdust and measuring out their next big idea. Neither take woodshop at school, instead they give credit to their fathers for teaching them the tools of the trade.
"My dad pretty much gave me the idea for the surfboards, he was like, 'We can try to do something this summer.' and I was like, you know what, why not," Szczesny said. "We had to get our materials, start cutting, drilling and stuff, we measure and work on sizing a lot."
While most modern surfboards are made out of layers of polyurethane and fiberglass cloth, Szczesny's knack for woodworking and creativity led him to making wood based surfboards. However surfboards are not his only focus, he has a plethora of ideas on his to-do list.
"Right now we are making wooden based surfboards," Szczesny said. "I am also about to start working on future projects like an entertainment center, something for the back of my dad's bed, and a nightstand for my dad's room."
Morris always enjoyed longboarding, even before he had is own. He has also enjoyed woodworking and developed his skills alongside his dad for many years. He was hooked on both, so he when a problem came up for him, he decided to solve it by combining both of his interests.
"I started out riding my friend's longboards until I got my own on Christmas," Morris said. "I rode it everyday and eventually learned tricks, then I started to make boards. I have a woodshop in my garage and I have rode longboards already but I wanted to find a good way to get more boards so I started making my own."
The skating industry has a steady flow of customers, with an estimated 6.44 million as of 2016. Yet Morris does not plan to pursue a career making custom skateboards as a career in the future and does not plan on taking woodshop at school. Former shop teacher Robert Flanders stressed the importance of beginners taking shop to develop basic skills for both now and the future.
"Taking shop is important because they can learn a skill that they can carry out their whole life, like reading a tape measure, using basic carpentry tools, to do work on their apartment when they have an apartment, to do some minor repairs without having to pay someone," Flanders said. "From there they could go a step further and get a job in trades, which there is a great shortage of, without having to go to college."
Both Morris and Szczesny took what could be seen as a difficult hobby and made it their own. Combining their talents and creativity with popular sports and other hobbies to create functioning surfboards and longboards.
"If I had any advice, it would to have fun and be safe with the equipment," Morris said. "It can take off a finger or two if you aren't careful."

About the Writer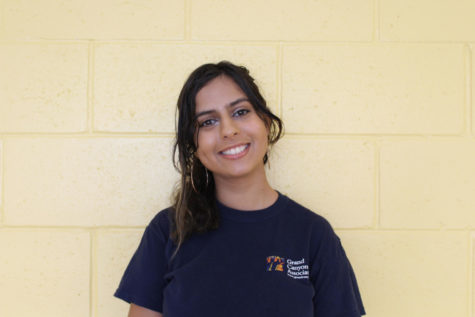 Aurora Jimenez Castro, Entertainment Editor
Aurora Jimenez Castro has been on The Brantley Banner staff since 2018 and is the Senior Entertainment Editor. Her love for art began when she was a young...