Kendall Beck Earrings

Loading ...
This pandemic has brought out the inner entrepreneur in many students on campus. Students are opening up their own small businesses doing what they love.
Thanks to online shopping, one could run a business right from home and promote it through social media, just like  senior Kendall Beck.   
Beck's business is based around selling earrings. The prices range from 4.50 to 10 dollars. Her hand made products are sold on her Depop, (@kendallave). Since her products are handmade, she puts individual work into each pair. 
"I think that she definitely honed a skill during quarantine," art teacher Ashley Buxton said. "Then realized that she could do something that she really enjoyed and make money doing it."
Beck gives customers a specifically designed product made to be perfect. She began her business off by making them for herself. Later on she decided to start selling them so more people could enjoy her products.
"I was making a lot of earrings for myself and really enjoyed it and wanted to continue to make them," Beck said. "But at some point you can have too many earrings, so I decided to start selling them." 
Beck uses Instagram and Depop to advertise and sell her earrings. Instagram helps promote her brand out to the world through Internet exposure . Depop is a media website that supports small businesses. Using social media platforms pushed her business out for many more to see, allowing her business to expand and flourish.
"Something I wish I'd change is actually starting my business earlier, " Beck said. "I think at first I was hesitant because I didn't have everything figured out but now I know that you just figure out things as they happen. "
Beck created her own small business despite speculations on how it would go. In spite of her hesitations beforehand her business is blooming. She is growing her business and is creating an entrepreneurial opportunity for herself in the future. Creating more customers with each sale.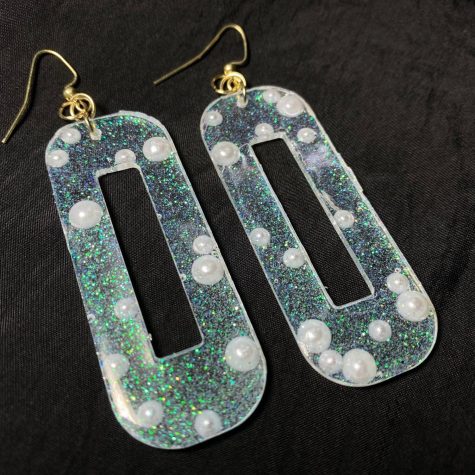 "I would buy them again," senior Abigail  Panzella said. "They're so cute and they make me feel so cool.  Kendall works so hard on them so I'll of course continue to support her in the future."  
Beck keeps her business from getting boring with new earring designs, increasing customer satisfaction and keeping her business successful. Her quality guarantees the satisfaction of her clients and maintains the positive perception of her business.. Overall, Beck has strived to make her business as successful as possible. 
"I think my earrings do reflect my style even if it's not that apparent to most. Although I dress in mostly black my earrings usually are colorful but I really like the idea of contrasting accessories," Beck said. " I just want my earrings to be something fun you can add to an outfit and I think my designs achieve that."
About the Writer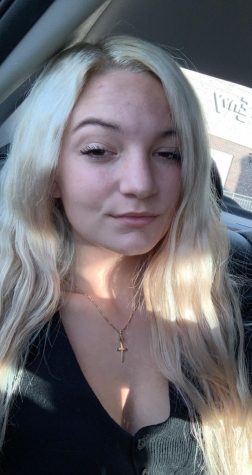 Rylee Malloy, Staff Reporter
Rylee Malloy is a sophomore with the class of 2023. She plays lacrosse, and loves to paint. Her favorite snack is Cheez-Its, but specifically white cheddar.