Reliving history: Brandon Arwady
For most students, learning about wars in history class is the closest they get to visualizing the battlefield, but senior Brandon Arwady experiences what these battles were like firsthand through war reenactments.
Arwady has been participating in war reenactments since he was 16, mostly the Civil War, World War 1, and World War 2.  The goal of these reenactments is to create an authentic scene that matches the fast-paced environment of the wars while also being enjoyable. Many aspiring soldiers such as Arwady participate in these reenactments to help prepare them for the military. Arwady has collected many souvenirs from these reenactments that are important to him, as they give him an idea of what it was really like to be a soldier during the war. 
"I feel that in some ways war reenactments might prepare me for the military by giving me a sense of discipline and how to think in semi-stressful situations," Arwady said. "My favorite souvenir is my uniform because I get to see what the soldiers wore and how they felt in the uniform as well as proudly preserving what they fought for."
Arwady's passion for the military has shown through his leadership roles in ROTC. He serves as a deputy group commander, and sets an example for the fellow aspiring soldiers by stopping at nothing to achieve his goals of wanting to train at the United States Military Academy at West Point. 
"Brandon has always been very patriotic and shown interest in war history," senior Alejandro Morales said. "As our unit's deputy group commander, he has shown great leadership. Now that he has his sights set on West Point he's made sure to score well on his ACT and physical fitness tests to qualify."
About the Writer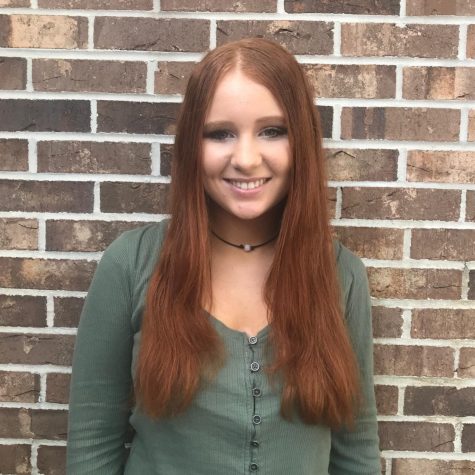 Yelena Tighiouart, Copy Editor
Yelena Tighiouart is a senior and Copy Editor for The Brantley Banner. This is her first year on newspaper staff, however, she has done yearbook since...