Turf Troubles at Tom Storey Field
The Tom Storey Field at Darwin Booth Stadium is the home of various sports and other extracurricular activities. The glistening "LB" at the center of the field combined with the towering backdrop of the stadium makes its appearance, in the eyes of the opposing teams, very intimidating. The field that the school practices, plays and performs on was in need of dire updating. The Athletic Booster Club and Athletic Participation Contributions gave the project the monetary fuel of 342,000 dollars it needed to get going.
However, the returfing process proved to be much more time-consuming than the original 16 day timeline. Necessary permits, lost working days, and issues with the installation company all led to a perfect storm of factors that made the installation take longer than expected to make.
"We picked the summer thinking it would not impact any sports," Athletic Director Jerri Kelly said. "When we finally got rolling, we had to deal with rain each day. The job has now gone past due, and is very disheartening. Had we known the window we still had left wasn't enough, we would've postponed the entire job."
While the field was under construction, the team practiced across the road at the Brantley South Fields, just like they used to years prior. Unfortunately, the plethora of inconveniences that the process faced kept the field from being ready in time for the opening varsity football game, a home bout against Liberty High School. Since the field was not ready, the Liberty game was moved to Lake Howell High School. Regardless of the complications, the Patriots won the game by a score of 55-38.
"
We all have a strong feeling of pride in both defending our own home field and going out and taking some other school's field for the night and making it ours."
— Brandon Boyer
"We started with contacting Liberty, but as luck would have it, two of their light poles were struck with lightning, so they wouldn't have lights," Kelly said. "We started calling some of the nearby schools that also had turf and seeing if they would be able to give us a facility use agreement to use their field. We had a few options, and our best one so that we wouldn't have to change the day of the game was Lake Howell. They were very gracious and changed a venue rental that they had for Friday night so that we could still have our game at the normal time." 
After years of playing on the turf, which is a fake grass substitute that is easier to maintain than organic grass, it was time for it to be restored; after all, no matter what one purchases, it has to eventually be replaced. Football fields, too, have finite amounts of time for usability.
"Think of old carpeting in your home," Kelly said. "When you have a brand new carpeting it's soft and it's cushy, but then you go down the road 10 years, and what does it feel like? It depends on your padding, but also our turf has the wear and tear of UV lights, and it's used constantly between all of our seasons: band, competitions, and rentals. The lifespan of these fields is anywhere from 8 to 11 years, so it was time for us to put in new turf. There is a test that can be done on the field to determine if there's enough cushion, or if it's flat enough to not be safe, so it's an impact test. Our field was getting flat and packed down, so to make sure that we wouldn't be in a situation when they came in to inspect it and they said 'this is not healthy for your players, and we will condemn your field,' we planned on redoing the field before we got to that point."
For the team, adversity is just a minor setback; the adversity of not having a home field for the opening game is no different.
"Personally I have high expectations for our team this year," senior varsity football player Brandon Boyer said. "Every single practice we are coming together as a brotherhood that will take on every team we face this year with the intention to knock their heads off." 
For the football team, this caused them to be forced to play their first two home games at other high schools. Playing away from home at a neutral site game can have its pros and cons. Some teams would be concerned with losing the comfort of playing at home, but many football players can see past this inconvenience and feel confident in their playing capabilities.
"There's always a different feeling playing on an away field compared to playing at home," Boyer said. "However, the different vibe that we feel is not always negative. We all have a strong feeling of pride in both defending our own home field and going out and taking some other school's field for the night and making it ours."
Click here to check out the Varsity Football team's 2019 fall season.
About the Contributors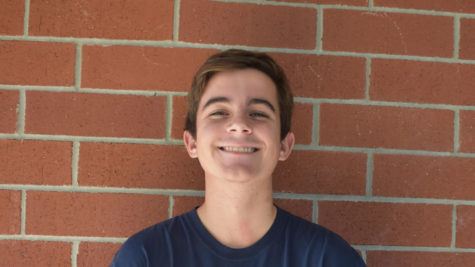 Carson Cashion, Sports Editor
Carson Cashion is a senior Sports Editor for The Brantley Banner. Cashion has been on staff for two years and wants to pursue journalism outside of The...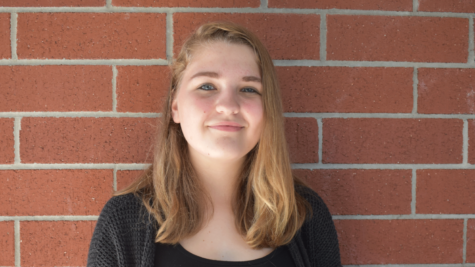 Angelina Jonkaitis, Staff Reporter
Angelina Jonkaitis is a junior at Lake Brantley, and is entering her first year on staff at the Brantley Banner as a writer. She is involved in TV Production...