All Time Low Review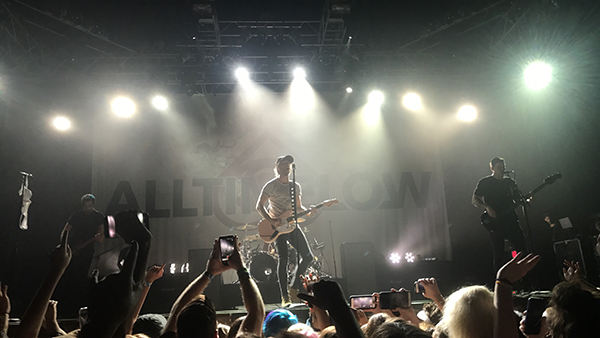 Hang on for a minute...we're trying to find some more stories you might like.
On Nov. 28, rock band All Time Low performed another show at the House of Blues in Orlando, Florida. This show was originally schedule for Aug.6, with the "Last Young Renegade" tour concluding on Aug.7, but had to be rescheduled to Nov.28  due to the air conditioning in the venue breaking.
The band held several polls on Twitter for fans to vote on the "throwback" songs they wanted to hear at the concert, which provided  a diverse setlist between pieces from their new album and old fan favorites dating back to 2009.
At the concert the atmosphere never ceased to be electric, from the friendships formed in line to the madness of the final encore song and the bands anthem "Dear Maria Count Me In". The concert began with the lights dimming and the lead singer, Alex Gaskarth, stepping on stage and strumming the chords to their recent hit: "Last Young Renegade". As the crowd hummed along, the rest of the band stepped onto the stage as an explosion of music captured the room. The band then proceeded to light up the room with their capsulating music, vibrant personalities, and witty humour. They performed various hits from their recent album like: "Dirty Laundry" and threw it back with tunes like "Weightless". With spotlights on bassist Zack Merrick and drummer Rian Dawson throughout the night, the crowd was left amused and wanting more. During a brief pause, the two leads, Gaskarth and Jack Barakat, discussed their happiness with their decision to reschedule the show. It was a night of endless music with the band performing a total of 17 songs.
As the night came to a close, the band abided by the demands of the crowd and performed a thrilling encore. It started with "Kids in the Dark" accompanied by burst of neon colors that led into "Drugs and Candy", the lead singer's favorite piece from their most recent album.The encore ended on the fan favorite "Dear Maria Count Me In". During their final piece, the energy was undeniable as the crowd shifted in every direction with crowd surfers overhead and guitarist Jack Barakat jumping into the audience. It was a stress free night full of energy, music, and joy.

About the Contributor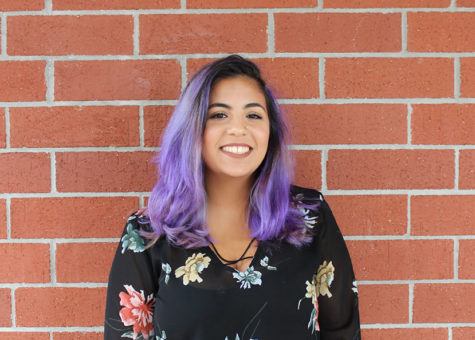 Miryam Elshaer, Editor in Chief
Miryam Elshaer is a senior and is the Editor-in-Chief of the Brantley Banner. She has felt at home ever since discovering the journalism program at Lake...